1 3/4 inch (45 mm) wide Braided Leather Dog Collar for Doberman
One of the main advantages of this Doberman collar is the fur protection plate. It protects the dog's fur from any damage. The dog doesn't feel any discomfort while wearing this high-quality leather collar. Besides, this article can attract your attention with its stylish look. Braids will never come off and your dog will look trendy for decades.
Why is this collar perfect for Doberman?
1. It is made of extra durable 100% full grain genuine leather. 2 plies of leather are stitched together for additional durability. It is a time-proof supply which will serve you for a long time.
2. The fittings of the collar are made of brass and absolutely rust and corrosion resistant. They will not lose their color through many years.
3. The collar is equipped with a special massive D-ring. You can attach the lead to this ring to keep your Doberman under control.
4. With the help of a brass buckle, you can easily adjust the collar on the dog's neck.
5. All hardware is stitched to the collar to provide it with more durability.
6. The design of this collar is very elegant. There are beautiful braids that are hand set with brass rivets.
You can choose the color of the item (black or brown) and make a choice in the size range from 18 to 40 inches.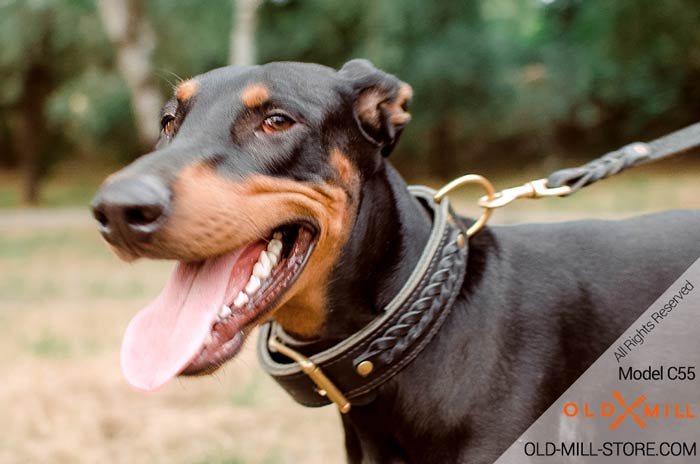 2ply Leather Dog Collar for Doberman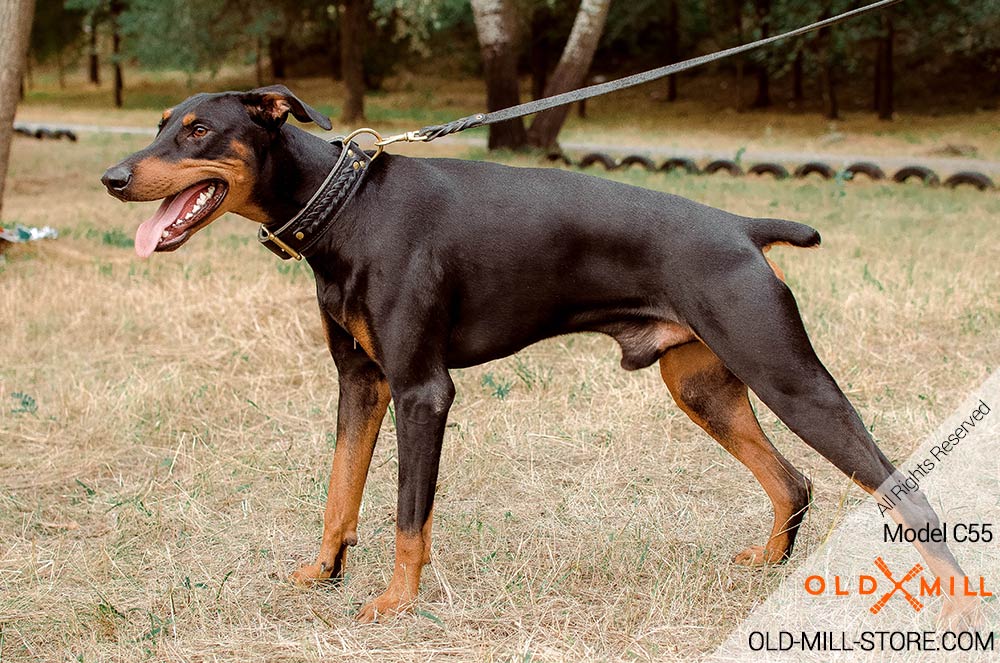 Double Leather Doberman Collar with Brass D-Ring for Leash attachment