1 1/4 inch (30 mm) Wide Shar-Pei Decorated Collar for Walking
The Leather Shar-Pei Collar Decorated with Brass Pyramids is a perfect combination of quality and style! The soft natural leather gives comfort to your pet and the pyramids add that extraordinary look while walking!
The Leather Shar-Pei Collar Decorated with Pyramids is made of natural oiled leather. Your dog will appreciate its softness. The collar is comfortable as it prevents rubbing, irritation, intertrigo, skin rashes, discomfort from wearing into the skin etc.
You'll save your time and energy due to this dog collar, cause it has the usable D-ring that makes the leash attachment a very easy thing!
The collar can be easily adjusted. The smart design allows to fix the collar in the way it won't slip down even when your Shar-Pei is active!
The Pyramids are securely riveted. They make this collar look so fashionable! You're going to get that classy look that draws the attention while walking with your Shar-Pei!
Black, Brown or Tan are the colors this collar is available in. Choose out of these three beautiful models and enjoy every activity with your four-legged pal.
If you want your dog collar to last longer, keep away from water and radiators, moisturize it with water repellents and leather conditioners.
Be very attentive when you measure your Shar-Pei's neck, so we would be able to find the perfect fit one for your pet!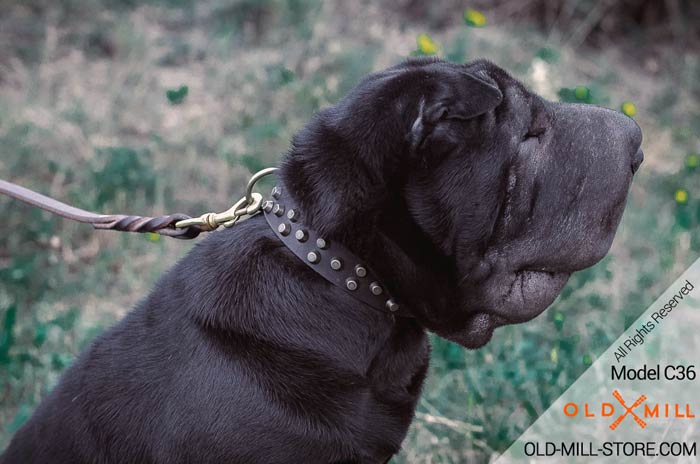 Studded Leather Shar Pei Collar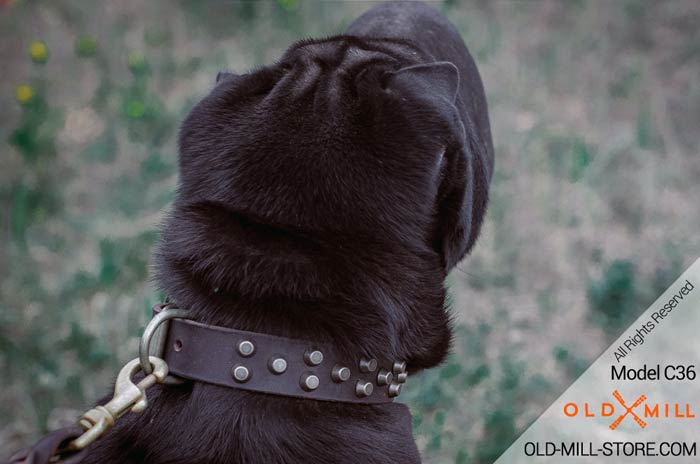 Shar Pei Collar with Strong D-ring for Leash attachment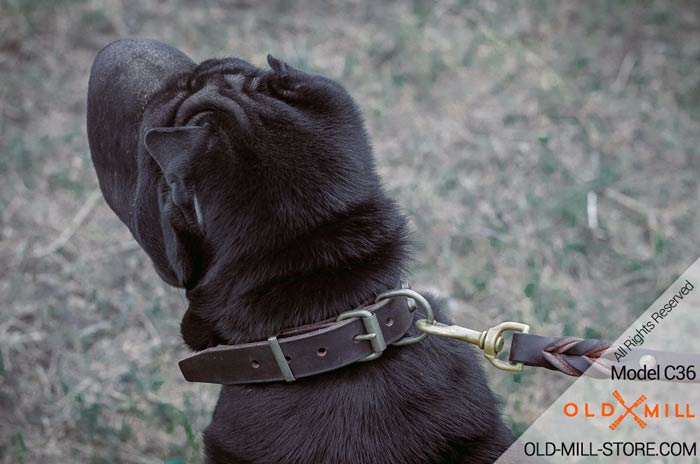 Designer Collar with Classic Buckle