1 1/2 inch (40 mm) Wide "Vintage Chic" Nappa Padded Leather Collar
Heavy-duty brass belt buckle provides a secure and comfy fit for your pooch.
And what is most unusual in this collar is rich adornment. Vintage oval plate with carved pattern, handmade braids and handset rivets will give your dog royally elegant look.
Love unusual things? This collar is very charm! Its richly decorations, careful stitching, top-grade smooth leather and luxury brass hardware make up a superb ensemble. But decorations are not everything. The most important things are convenience and functionality of the collar.
Our craftsmen have done jeweler work to make the edges round and smooth. They sew the collar securely with special thick thread, they lined a collar from the inside with soft nappa leather that is pleasant to the touch and prevents rubbing on your dog's neck.
You need to make prescribed measurements and choose the collar from a range from 19 inch to 40 inch. Plus, convenient buckle will allow you to adjust the size 2 inches up or down if needed.
Skillful craftsmen can make a collar in one of the three colors - black, brown or tan.
Use it for obedience or off-leash training, and of course, for stylish look wherever you go! Such a great dog collar will not remain unnoticed, because you are unlikely to find the second one in the streets of your city.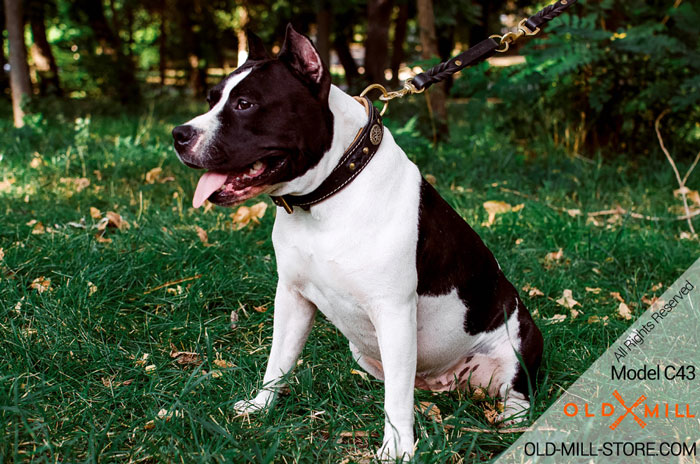 Leather Amstaff Collar with Nappa Padding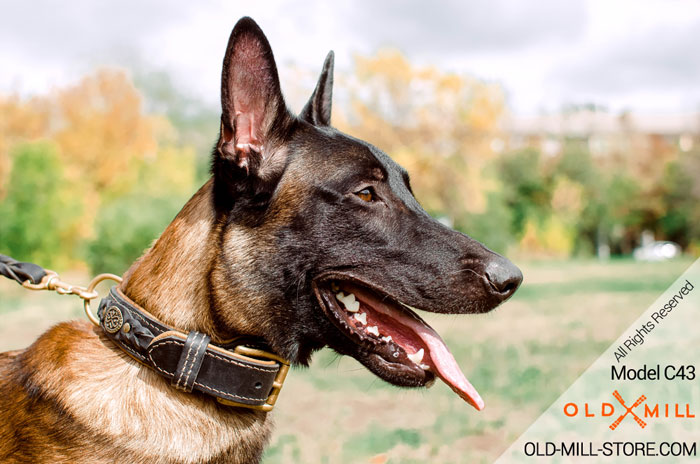 Soft Belgian Malinois Collar with Braids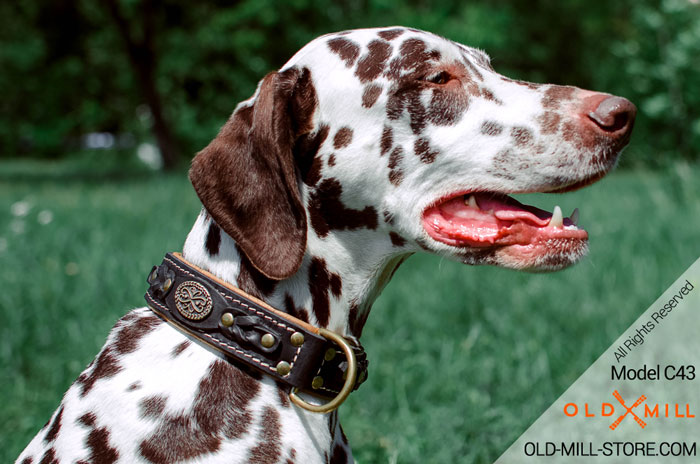 Designer Dalmatian Collar with Soft Nappa Padding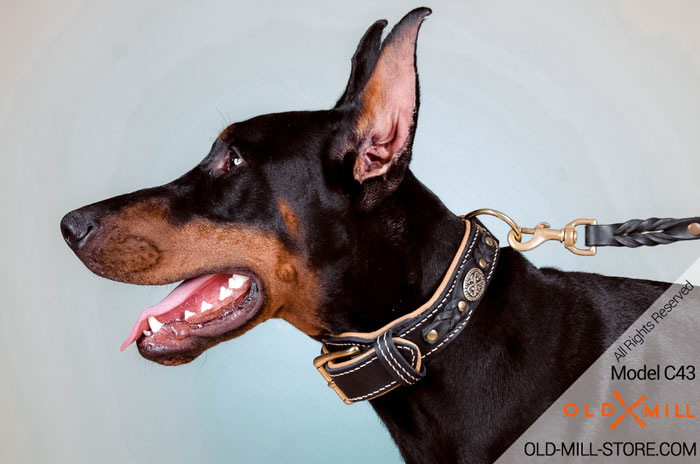 Handcrafted Doberman Collar