1 1/2 inch (40 mm) Wide Leather Dog Collar with Nickel Plates for German Shepherd
Being made of full grain genuine leather, this collar is very soft and flexible. It perfectly takes the shape of the dog's neck. It is a very important thing, especially when your dog is a puller and you have to counteract with his pulling force as well.
A snug fit of the tool minimizes the possibility of choking effect, rubbing and discomfort. So, please, be very careful with measurement of your German Shepherd.
There is a wide range of sizes, which vary from 17 to 40 inches.
Edges of the gear are protected from fraying due to wax brushed leather edges. Nickel plated fittings do not rust and corrode. Besides, they are much stronger than usual steel-made ones. Nickel plates are symmetrically arranged in one row on the leather strap. Decorations are duly riveted, so be sure that they won't fall out so easily. Due to its belt-like design, it will cost you nothing to wear the gear on your dog.
You just need to embrace your dog's neck with the collar and tighten it to the necessary size.
This collar is available in three colors: black, tan and brown. You can order it in the color you like the most.
Wear this awesome collar on your German Shepherd and be proud of having such a posh canine!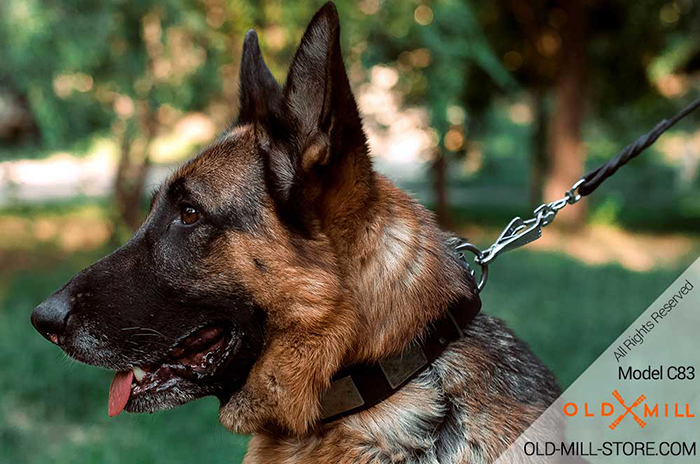 Leather Dog Collar with Vintage Plates and D-ring for German Shepherd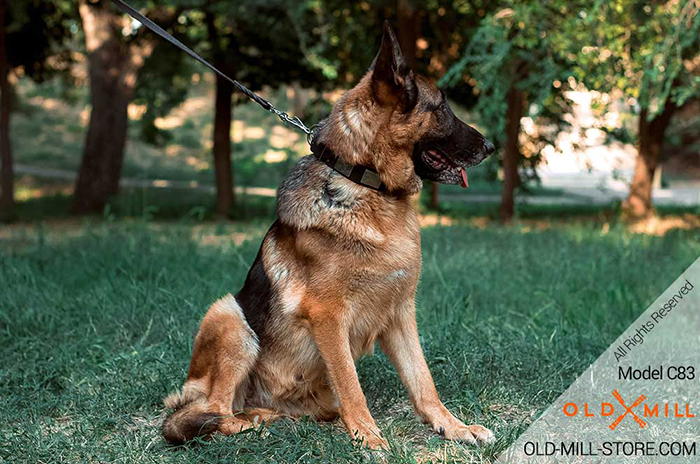 German Shepherd Collar with Nickel Plates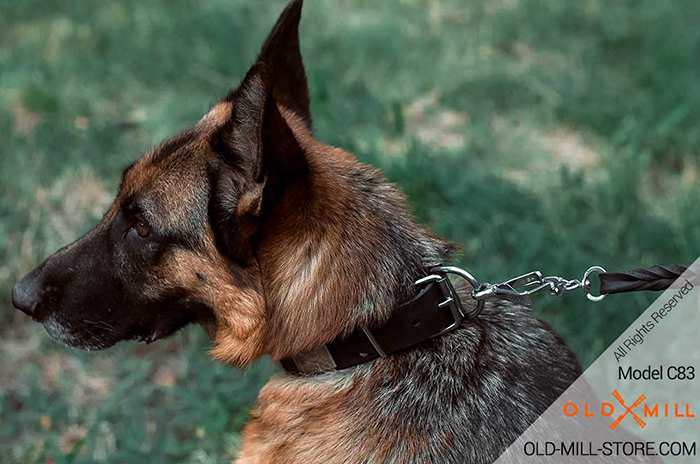 Stylish German Shepherd Collar for Everyday Walking