1 1/2 inch (40 mm) Wide Leather Dog Collar with Vintage Plates for Cane Corso
This 1 1/2 inch (40 mm) wide Leather Dog Collar is made of durable materials, and it will serve your Cane Corso for a long time. It is made to provide your dog with comfort. Leather is soft, pleasant to the touch and wear, and what is more, it will not cause allergy and skin irritations. It has no unpleasant smell and is absolutely non-toxic. Also, the material is very strong.
The Designer Leather Dog Collar is decorated with brass plates and 2 rows of nickel pyramids. All these small parts are properly riveted; therefore, you can be sure, that decorations will hold on their places forever.
This dog collar is available in three colors: black, tan and brown. You can order it in the color you like the most. Besides, there is a wide range of sizes, which vary from 14 to 40 inches.
The presented Leather Dog Collar is equipped with rust resistant hardware. The D-ring and buckle are strong and will not break down during exploitation.
The collar is easy adjustable. You can regulate the size if necessary, for example, if your dog puts on weight or grows up. This collar has 5 holes, therefore, it won`t be a problem for you to adjust the gear and to make any activity as pleasant as possible.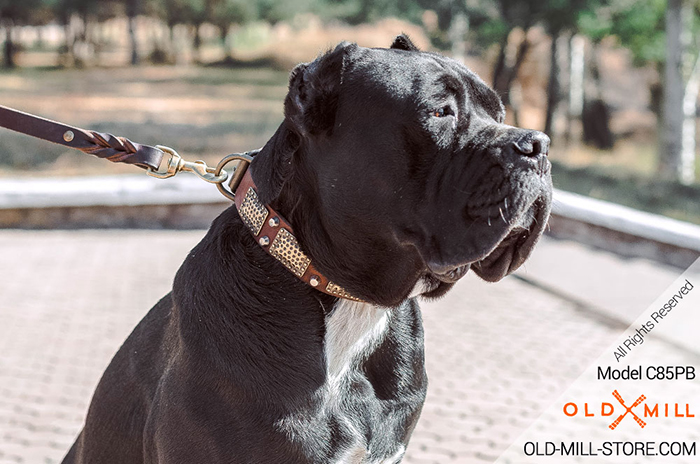 Decorated Leather Dog Collar with Carved Brass Plates and Studs for Cane Corso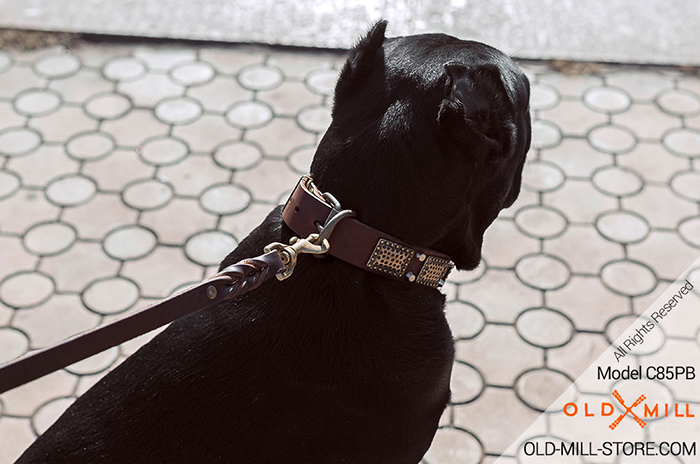 Cane Corso Collar with D-ring for lead fastening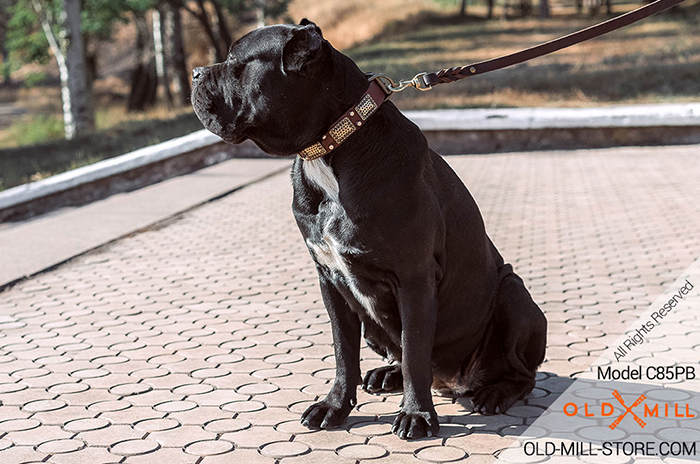 War Dog Collar