1 1/2 inch (40 mm) Wide Leather Dog Collar with Spikes and Vintage Plates for Boxer
The collar is made of well oiled full grain leather, which is absolutely safe for your dog's health. It contains no allergens, so your pet will not suffer from skin diseases or allergies, provoked by the low-quality material. Besides, leather is soft, which means, that Spiked and Plated Leather Boxer Collar is comfy for your pet. It is a perfect tool for everyday walks.
All the decorative parts are secured with metal rivets, so, you can be sure, that this dog accessory will keep its gorgeous look for a long time. The metal rivets are neatly polished to protect your pet's skin from rubbing and irritation.
The collar is equipped with a durable buckle. There are several adjustment holes, you can buckle the collar to, in case your pet gains some weight or grows a bit. You will also be able to fix the tip of the collar with the special metal ring.
All the hardware is rust proof. Brass plates and nickel plated spikes are weather resistant, so you can use this collar even when it's raining outside.
The supply is available in three different colors: black, brown and tan.
Provide your Boxer with the best accessory!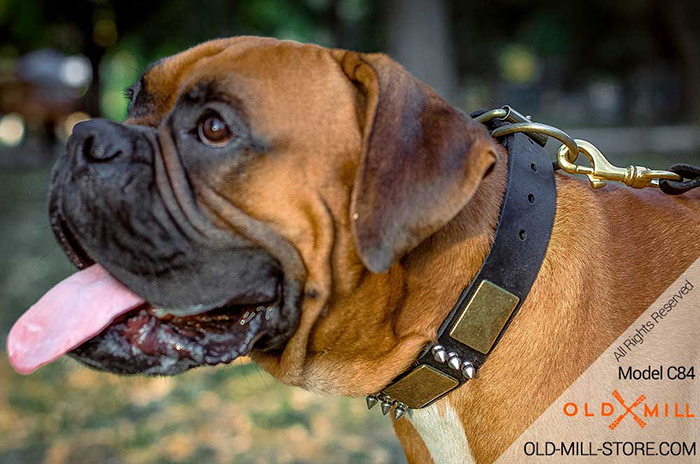 Boxer Collar with Old Massive Plates and Spikes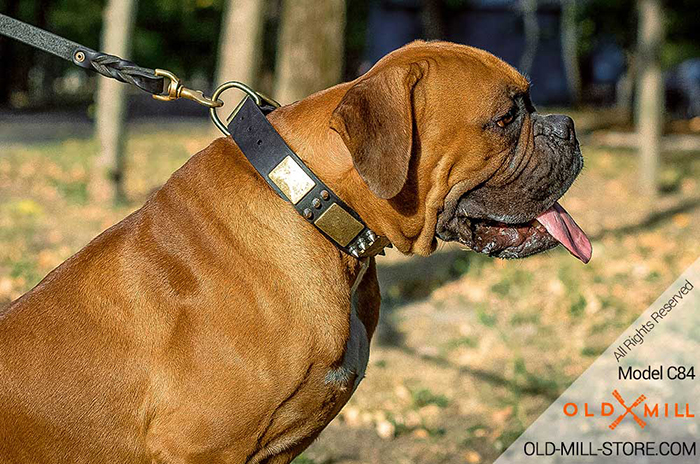 Boxer Leather Collar with Vintage Plates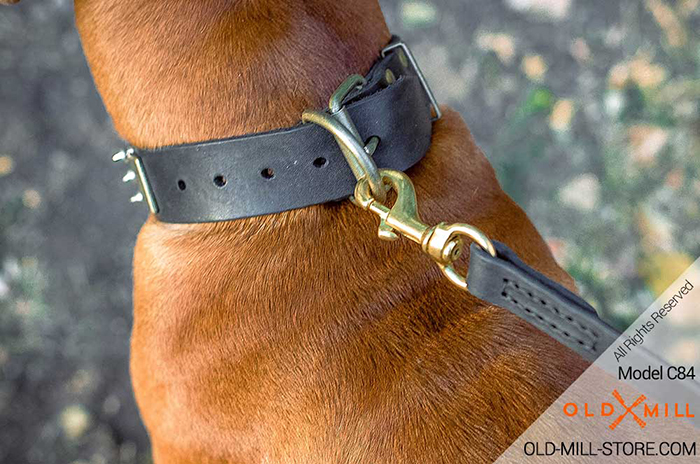 Dog Collar with D-Ring for Leash attachment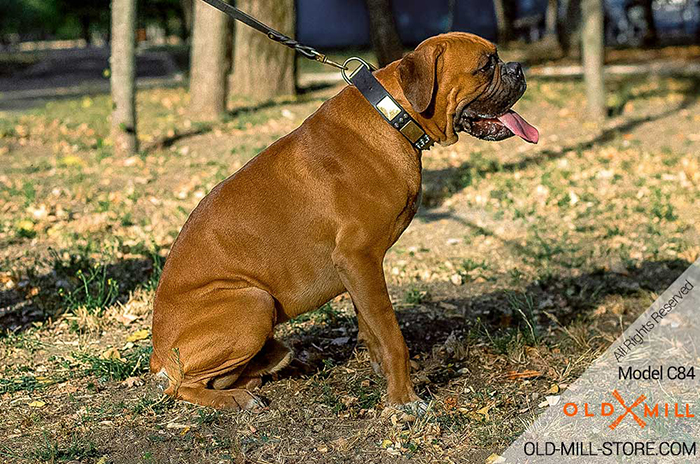 Gorgeous Vintage Dog Collar for Boxer