1 1/2 inch (40 mm) Wide High-quality Leather Dog Collar for Rottweiler
It has all the necessary features top quality collar should have. It is very strong, extra durable, comfortable and safe for your pet to wear it every single day.
It has elegant design, that will outline your pet's beauty, power and strength. The width of the item is 1 1/2 inches (40 mm), which is considered to be optimal for large canines, as your Rottweiler.
All the fittings are riveted, so you can be sure, that the collar will not let you down at the most inappropriate moment - during intense training session, for example.
This collar is a top notch gear designed to make your dog look great and feel awesome when wearing it! So get it right now! Your Rotty deserve only the best!
The accessory is available in three colors - black, brown and tan.
Authentic leather with rich and soft texture is gentle to your pet's fur and skin. Thanks to duly treated edges and no machine stitches your dog will be provided with comfort when wearing the collar.
Basic features of this collar are as follows:
1 1/2 inches (40 mm) wide
Over 15 sizes
D-ring for tags and leash
100% full grain genuine leather
Hand made
Easy adjustable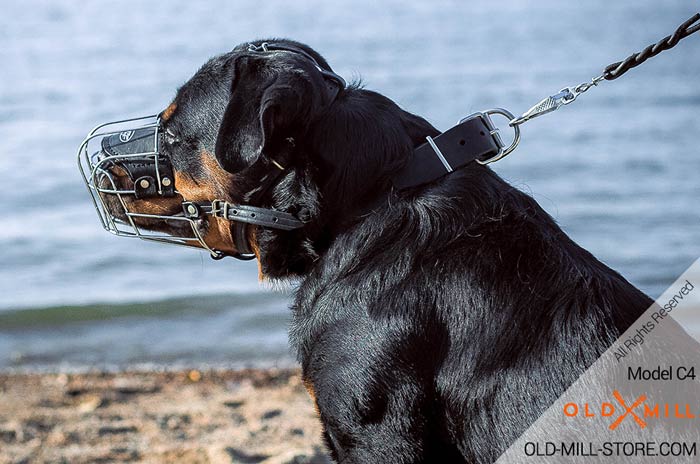 Wide Classic Collar for Rottweiler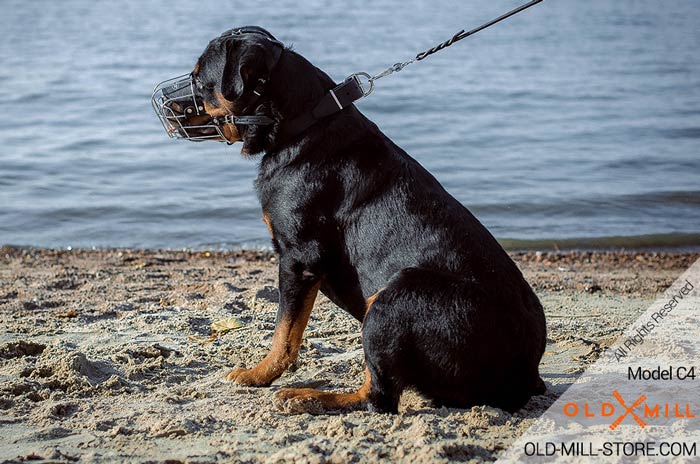 Rottweiler Leather Smooth Collar with Buckle like Closure