1 1/2 inch (40 mm) Wide Pink Leather Spiked Collar for your Mastiff
The massive old plates and shiny spikes make the collar look ancient. As you know, ancient things are very valuable nowadays. The combination of symmetrically situated brass massive plates and nickel spikes will add a noble look to the general appearance of your Mastiff.
What are the advantageous features of this Pink Leather Dog Collar?
It is wide enough to handle Mastiff. The width of the collar is perfect for handling, so you can be sure that you will not hurt your pet.
The item is made of specially selected leather, perfectly oiled and soft. The collar will endure heavy workloads, so the item can be used for various kinds of trainings and it will not tear, break or stretch.
By choosing this collar, you get premium quality in the first place!
Each brass plate and nickel spike is set by hand and securely riveted. The decorations will remain
in their place for a long time and will not fall off for sure!
Hand set brass rivets secure a steel buckle and D-ring (for a leash and tags).
The decorations are resistant to rust. The perfect combination of nickel and brass makes the collar look even more stunning!
This pink collar is perfect for daily walking and basic dog training as it is wide, healthy and reliable.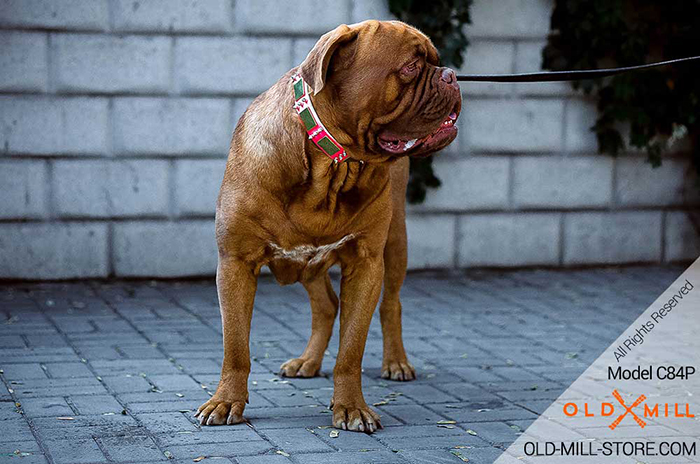 French Mastiff Pink Leather Dog Collar with Old Massive Plates and Spikes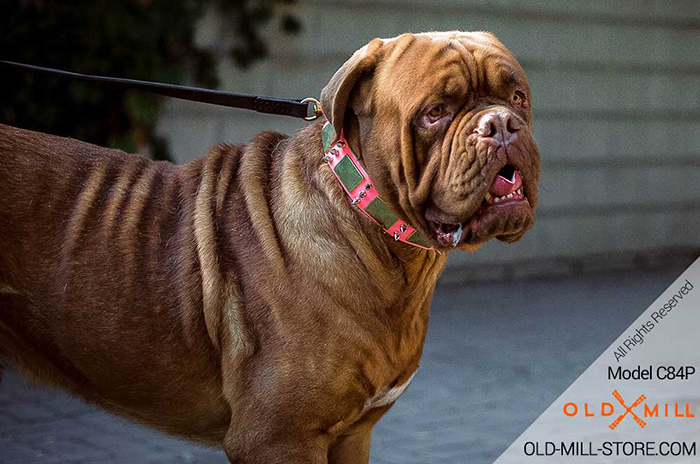 Pink Leather Dog Collar for Dogue de Bordeaux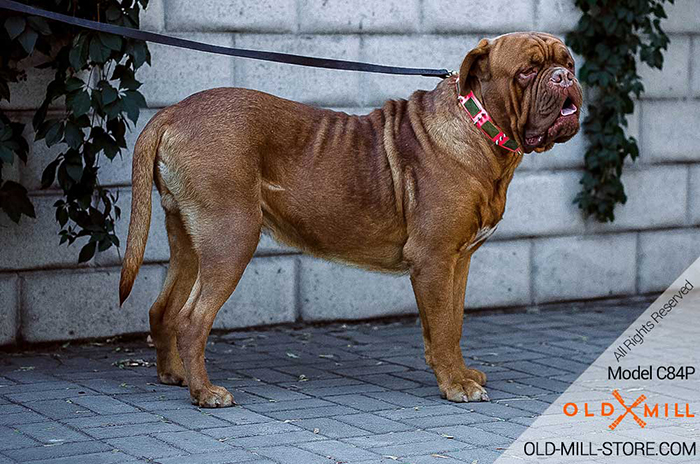 Glamour Pink Leather Dog Collar for Dogue de Bordeaux Collar