1 1/2 inch (40 mm) Wide White Leather Dog Collar with Spikes and Large Plates for Cane Corso
The collar that is offered to you is durable and will serve your dog long. This white collar is not only beautiful but it is also safe for your dog`s health.
The material, the collar is made of, is natural. The leather is carefully selected by pro craftsmen and thanks to this collar will serve your dog long. The collar has white color due to the special technique of dyeing leather material. Do not be afraid that collar will fade in the sun or dye will wash off in the rain. The softness of the collar will help to forget about such problems as skin irritation, fur damaging or cuttings forever.
As you might have noticed, the collar is decorated with spikes and plates and it makes this accessory more stylish. Each element is hand set and safely secured with rivets with flat surface, thus they won't scratch your pet's skin. All fittings of this collar are brass, rustless, handset and safely secured, therefore, during exploitation they won`t fall off.
The collar is easy to use and adjust, but you should remember that it is important to make correct measurements.
This white leather collar with decorations is wide and strong enough to control your Cane Corso during walking. There is a wide range of sizes, which vary from 18 to 40 inches.
Get this white leather collar in the perfect fit size for your pet!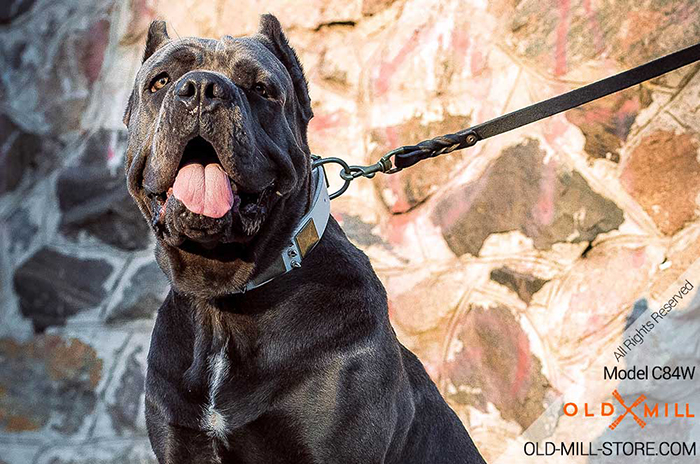 Cane Corso White Leather Collar with Old Massive Plates and Spikes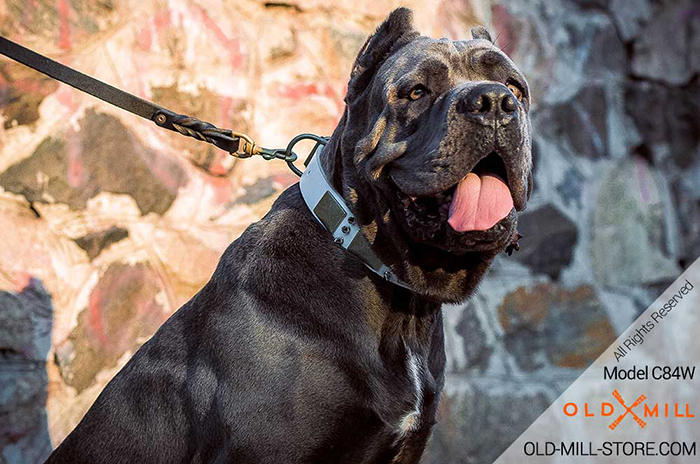 Italian Mastiff Collar
Designer White Leather Cane Corso Collar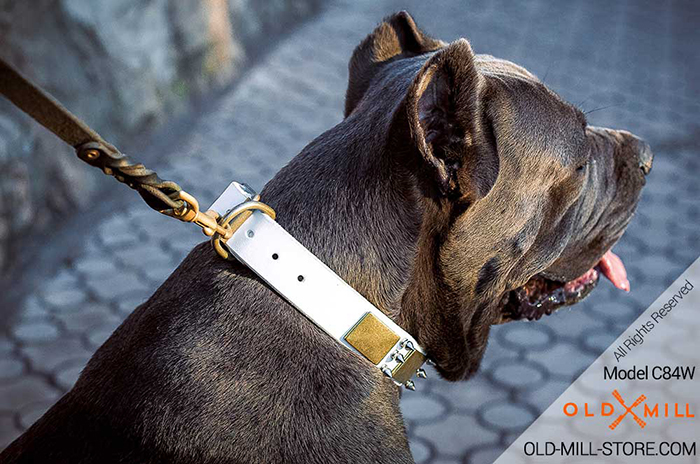 Dog Collar with Strong D-ring for Leash Attachment